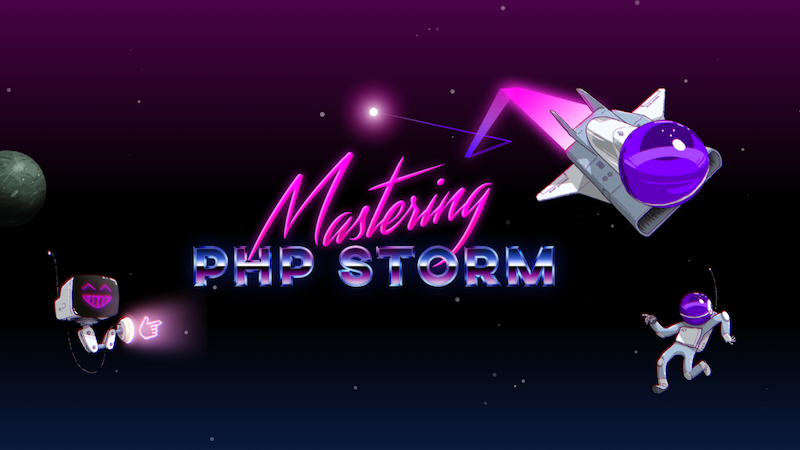 Work efficiently and successfully in a beautiful IDE
A video course to teach you how to work fast and efficiently in a beautiful clean IDE. I will show you all the techniques to work lightning fast in your favorite IDE PhpStorm.
Videos

59

Length

2h 51min
What you will learn:
Make PhpStorm beautiful
Optimize shortcuts usage
Testing in PhpStorm
Refactoring in PhpStorm
Debugging with PhpStorm
Working with Git in PhpStorm
Lots of PhpStorm Tips & Tricks
Table Of Content
Welcome
PhpStorm Styling Basics
Make It Beautiful
Additional Design Tweaks
Must Have Plugins
Shortcuts All The Way
Sync Your Settings
Welcome to Refactoring
Naming is hard
Move Namespaces
Extracting To Rescue
Pull Me Up Scotty
Introduce Interfaces
Welcome to Testing
PhpUnit Setup
Generate Tests
Generate Test Methods
Run Your Tests
Run Custom Configurations
Welcome to Git
Commit & Push
Commit Hooks
Branches
Using Changelist
General - Run Anything
General - Presentation Options
General - Productivity Guide
Navigation - Efficient Searching
Navigation - File Structure
Navigation - Got To Declaration
Navigation - Hide Toolbars
Navigation - Powerful Global Search
Navigation - Quick Access To Toolbars
Navigation - Recent Locations
Templates - Live Templates Extended
Templates - Postfix Templates
Templates - Surround With
Templates - Surround With Template
Templates - Surround With Emmet
Editing - Extend Selection
Editing - The Best Split Flow
Editing - Local Changes
Testing - Go To Test Subject
Testing - Run Context Configuration
Refactoring - Convert To Arrow Function
Refactoring - If/Else Converting
Recommended Fonts
Resolving Conflicts
Welcome To Debugging
Dump And Die
Hello Ray
Debug With Ray
Hello Xdebug
Install Xdebug
Set up Xdebug
Debug With Xdebug
Step Debugging
A Closer Look At Breakpoints
Dont' Forget About Watches
Find more product details on the dedicated landing page.